Cut Flowers Are Not An Indulgance
Flowers Do More Than Look Pretty
Are you looking for a way to make someone feel special or to brighten up your home? Cut flowers are the perfect way to do it!
Cut flowers not only look beautiful, but they also have numerous benefits and can make a great gift or decoration.
They can help to create a cheerful atmosphere, boost moods, and even help to purify the air.
If you're struggling to find the perfect gift or something to spruce up your living space, cut flowers are a great option. When you buy cut flowers, you're also supporting local farmers who are growing and cultivating these flowers as well as the local businesses that sell them.
By buying cut flowers, you're helping to keep these businesses alive and providing jobs to local people. Cut flowers come in a variety of colors and shapes, so you're sure to find something that suits your taste. They also come in various sizes, so you can find something that fits your budget.
Giving cut flowers is a great way to show someone how much you care. Cut flowers can be the perfect solution to a last minute gift. 
The only problem with cut flowers is that they can fade too fast. 
That can make fresh flowers feel like a waste of money. But it doesn't have to be that way!
That's why Flower Boosters was invented.
We love cut flowers but were often disappointed with how long they lasted. Until we figured out the secret to making flowers stay hydrated and healthy longer than ever before!
When you make cut flowers last longer, fresh flowers are not a waste of money because you get so much from them. 
Fresh cut flowers bring a vibrant, lively energy to your home, adding color, texture, and beauty to any space. But why settle for a few days of gorgeous blooms when you can keep them alive for longer? A lot longer!
Most cut flowers only last 4-7 days. But with flower boosters you can expect to keep them up to 5x longer!
When cut flowers last longer you save money. But you can also make lasting memories.
When you give flowers as a gift, no one wants that gift to fade too fast. When your gift of flowers lasts longer, it makes the memory of your thoughtfulness stronger too.
A gift of flowers is one of the most memorable gifts a person can receive. When someone gives you a bouquet of fresh blooms, it immediately brightens up a room and puts a smile on your face. 
The beauty and fragrance of flowers can evoke strong emotions and evoke memories for years to come. Flowers make a unique and thoughtful gift. They can express a range of emotions from love and admiration to sympathy and gratitude. 
Giving flowers is a way of showing that you care and want to make someone feel special. A single flower or an elaborate bouquet can show that you are thinking of the recipient and show how much you truly care. 
The presentation of the flowers can also make them even more memorable. A carefully chosen card or handwritten note can really make the gift stand out and show the recipient that extra bit of thought was put into it. And when that gift lasts weeks instead of days, it will be all the more memorable. 
Flowers are a timeless gift and are sure to be remembered long after they are given. They are a great way to show someone you care, and to make a lasting impression. Make that impression last by making the flowers live longer.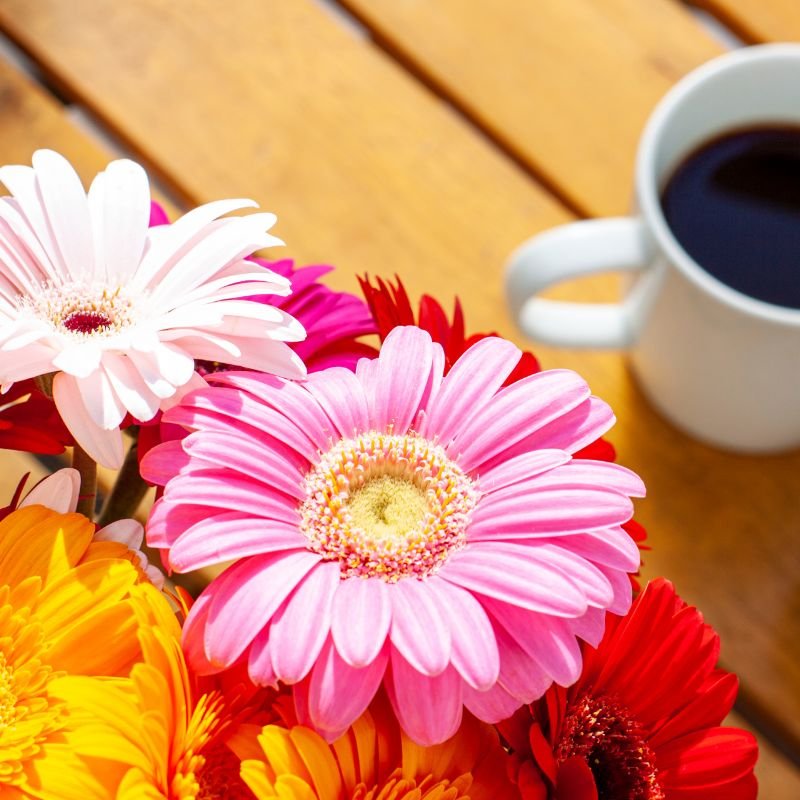 make cut flowers last longer
Ordinary flower Food Or Internet Recipes Won't Do it
Use Flower Boosters for the win.
Enhanced with caffeine, Flower Boosters gives your cut flowers an extra burst of energy and makes them live longer — and stronger – – than ever before.
Better than water alone, better than the free packets or internet folk recipes. Flower Boosters makes your cut flowers live their very best life!
Make Your Cut Flowers Live Longer & Stronger