Keep Fresher Flowers Longer With
A Boost Of Caffeine
Keep Fresher Flowers Longer With
A Boost Of Caffeine




Sign Up To Be Notified When Pre-Orders Start And Get Our Best Discount Coupon Code
Make Your Cut Flowers Work Harder With The Power Of
Caffeine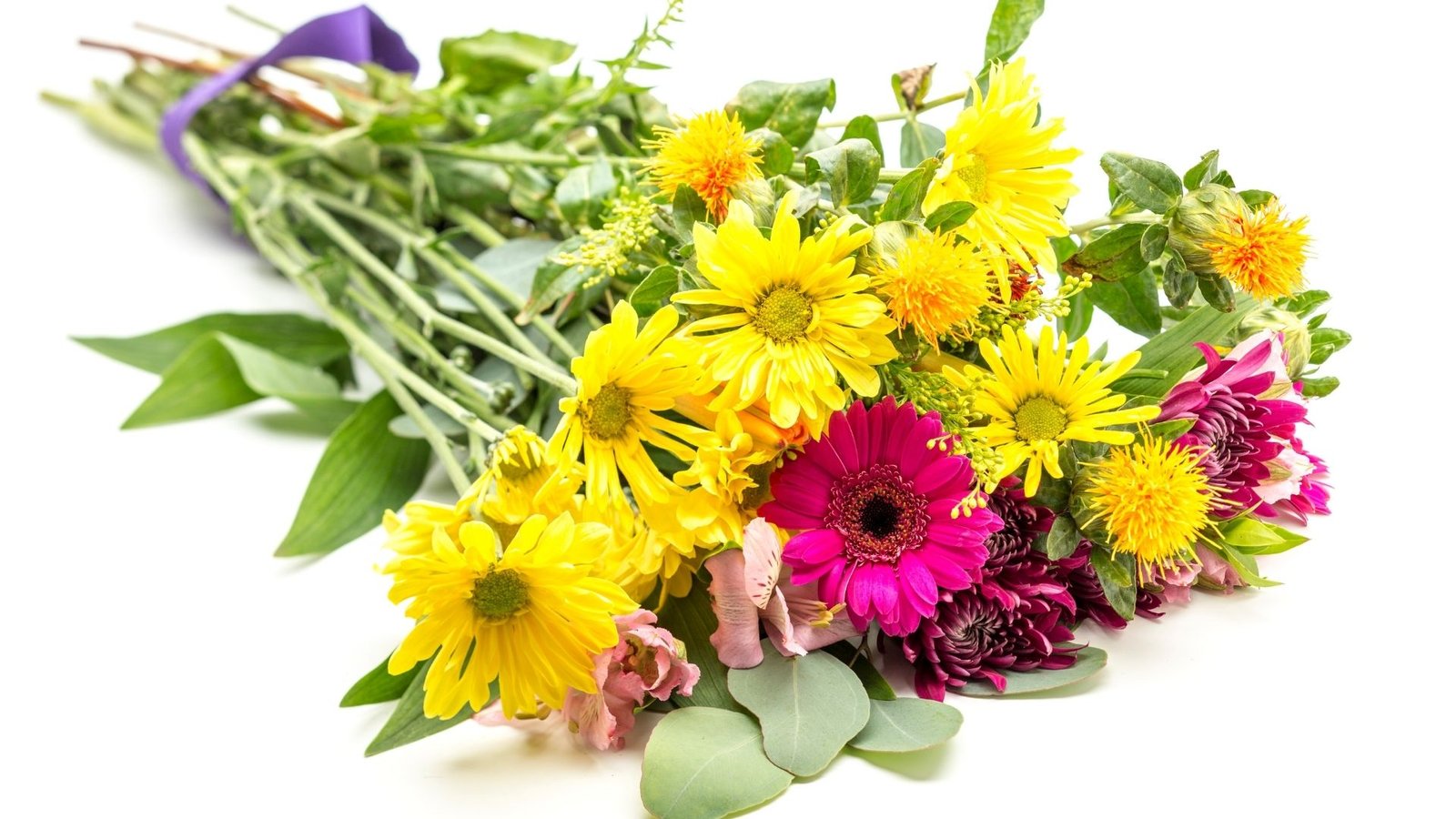 It doesn't matter where you get your flowers: the grocery store, a big box store, even your own garden. We'll help your cut flowers get the most out of life.
The same thing that wakes you up in the morning can make your flowers stay perky longer too:  caffeine. Our unique  blend gives flowers what they crave to stay fresher longer  — giving you more time to enjoy every flower purchase — and making your money go farther.
But we didn't stop there…
Most commercial flowers don't smell much anymore. But we can fix that.
Flower Boosters has natural, organic scent boosters that turn the water in your vase to a room freshener that makes your flowers, and your home, smell amazing too.
And we also have an unscented version too, for those that just want to make flowers live long without any added scents. It's up to you.
We make
ANY

Bunch Of Cut Flowers Live Longer And Smell Better Using The Power Of Caffeine
You Don't Have To Spend A Lot To Enjoy Flowers Every Day
You Can Make $10 Flowers From The Grocery Store Work As Hard As You Do
It only cost a few cents to make your flowers live almost twice as long.
Stop Being Disappointed With Flowers That Die Too Quickly
Get Fresher Flowers That Last Longer
Get Fresher Flowers Smell Better
You spend dollars to buy your flowers. It only cost pennies to make them last longer and smell better too!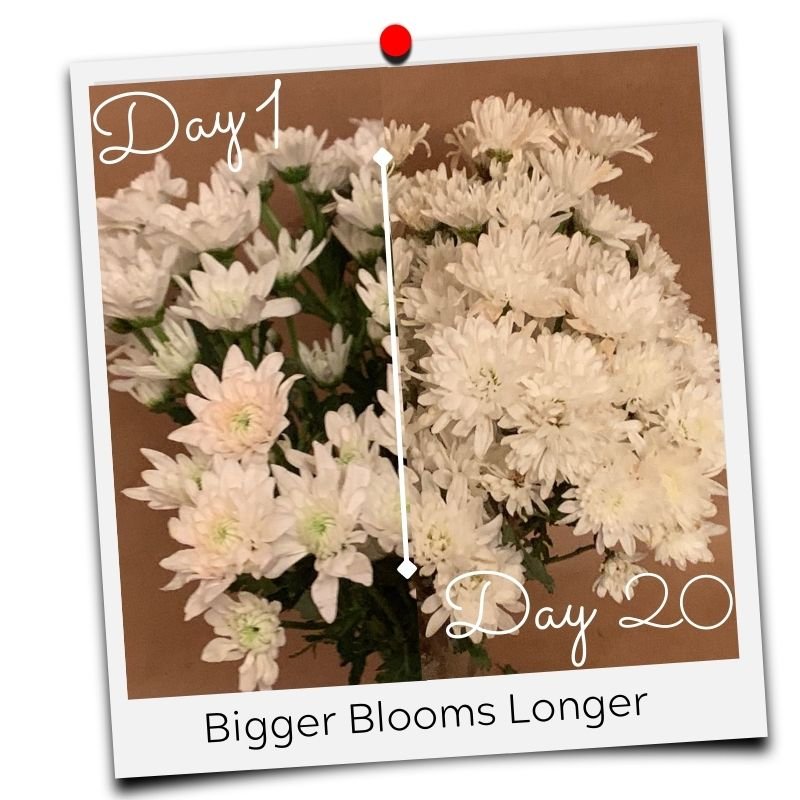 Do your fresh cut flowers look better or worse after a week? 
These $10 blooms from the grocery store were transformed for a few cents a treatment with Flower Boosters.
Seeing Is Believing
Watch 22 Days In 45 Seconds
Use Cut Flowers From Any Source
Costco / Farmer's Market / Grocery Store / Flower Shop / Even Your Own Back Yard
Keep Flowers Alive Longer
Most cut flowers will die only a few days after you bring them home. We'll show you how to keep flowers fresh in a vase longer. By adding Flower Boosters to your vase, and following our best practices, you can extend the life a grocery store bouquet to 2 weeks or more.
Easy To Use
Simple tablets you drop in your vase with fresh water make it simple to keep fresher flowers longer.
Natural & Organic Scents
Most commercial flowers don't smell anymore. So we sourced all natural and organic flower scents to turn your flower's water into a whole room air freshener.
Unscented Too
We also offer an unscented variety for those that just want to keep it simple and just extend the life of cut flowers without additional scents.
No More Cash In The Trash
When you make your flowers last longer, you make your money go farther too. Stop being disappointed with flowers that fade too quick.
Learn Exactly How To Make Sure ANY Flowers Stay Blooming & Healthy
Learn The Common Mistakes That Can Make Your Flowers Die Faster
How To Make Flowers Last Longer Even Without Flower Boosters
Your Everyday Flowers Should Last Every Day You Expect Them To​
Make Your Gift Of Flowers Wow Them With How Good They Look