Cut snapdragons are a lovely addition to any room
Snapdragons have long been a favorite flower for adding a splash of vibrant color to any space. But when it comes to decorating with them, many people don't realize that there are a few things to consider when using them in a vase.
For starters, it's important to make sure you're using the right vase for your snapdragons. The vase should be wide enough to accommodate the stem of the flower, and the water should be deep enough to cover the stem. If your vase is too narrow or shallow, the stem may not be able to stand up straight, and the flower may not be able to absorb the water it needs to stay healthy. Snapdragons are also a very thirsty flower and will take up quite a bit of water so you want to have a vase that accomdate more water than usual (or watch the water levels carefully so they don't run dry and wilt before their time).
When it comes to cutting the snapdragons, it is especially important to cut them on an angle. Again, this thirsty flower want to take in alot of water so cutting at an angle allows more surface area to take in that water they crave. 
How To Cut Snapdragons For Long Life
Cutting stems at a 45 degree angle will help ensure that the stem is able to absorb more water – which will help keep the flower alive for longer. 
There are different views on leaves. While the leafs are lovely and can add bulk to a bouquet, they are also prone to spread bacteria and can shorten the life of your cut snapdragons. If you want the leaves on for their beauty, make sure you remove any below the water level. 
Leaves below the water level will absolutely decrease the life of your cut flowers!
When it comes to caring for cut snapdragons, it's important to make sure you're changing the water in the vase every 2-3 days. This will help keep the water fresh and will help prevent bacteria from building up and causing the flower to die. Additionally, it's best to avoid placing the vase in direct sunlight, as snapdragons are especially sensitive to heat. Warm temperatures will cause the flower to wilt and die faster.
How Long Cut Snapdragons Usually Live
On average, cut snapdragons can last for about 5 days in a vase, depending on the environment. If you're looking to make your snapdragon last even longer, there are a few tips you can use. First, make sure you're using a vase that is the right size for the stem and that the water is deep enough to cover the stem. Additionally, make sure to change the water every 2-3 days and avoid placing the vase in direct sunlight. Finally, cut the stem on an angle and make sure to leave the leaves intact.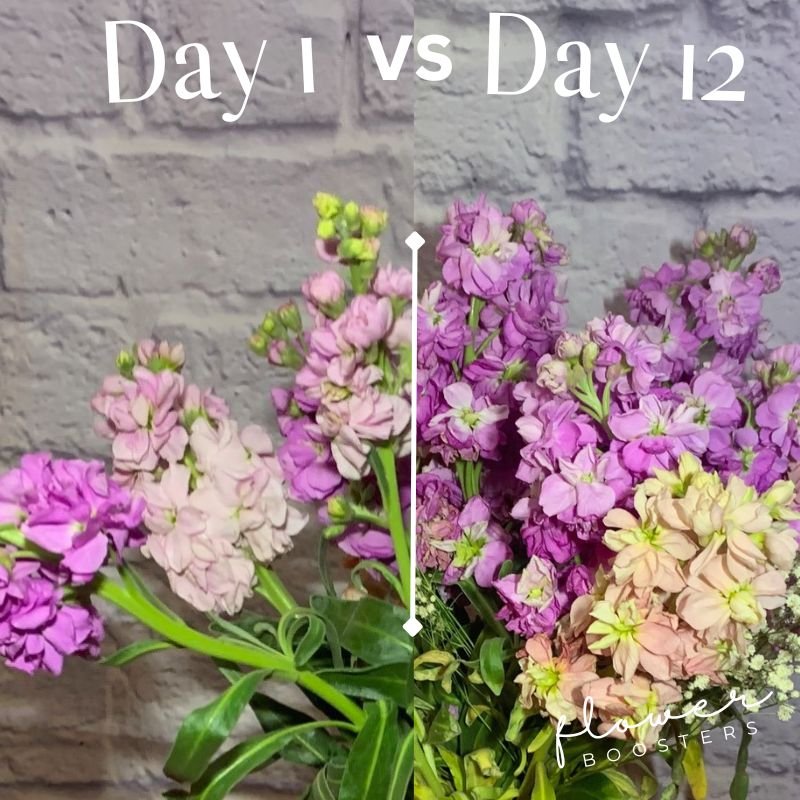 I usually get over 10 days with this lovely flower but the stems are usually the first to wilt (not flowers). That can make me trim one stem more than others. When that happens, the stem won't usually fit in the vase with the others, so I use the flower that has been trimmed back as a mini desk bouquets that brighten my desk area like this:
By following these tips, you can be sure that your snapdragons will last as long as possible in a vase. Whether you're using them to brighten up your home or as a centerpiece for a special occasion, cut snapdragons are a beautiful and vibrant way to add a touch of color to any room.
Your Flowers Will Thank you for
Cut Flower Food That Keeps Flowers Energized With Caffeine To Live Longer And Bloom Bigger
Use A Fresh Flower Food That Stems Will Crave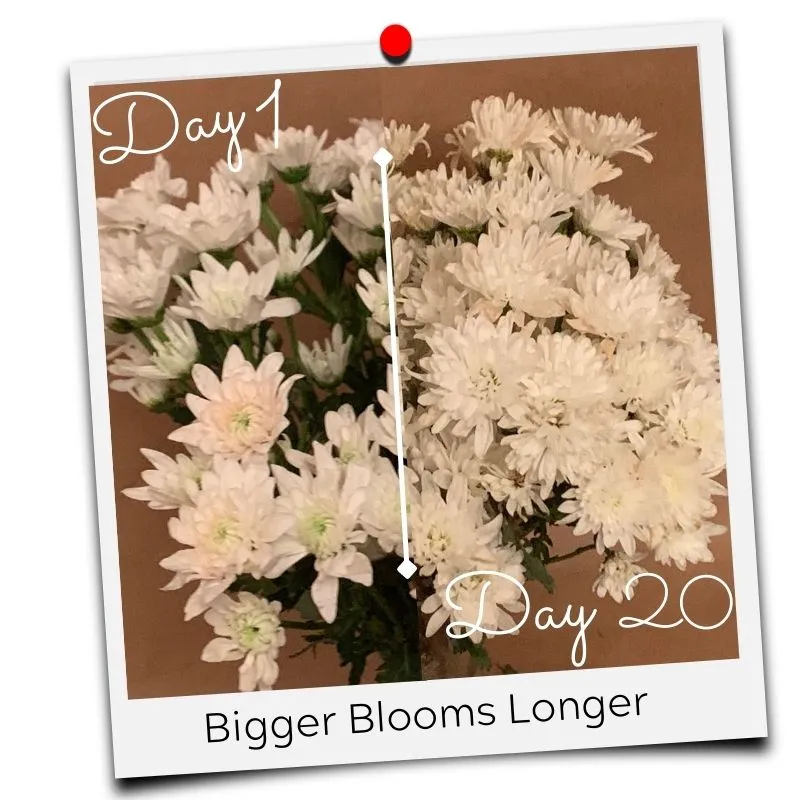 Perk up your flowers so they stay bright and hydrated longer. Now there is flower food for cut flowers with the  extra boost of caffeine.
Flower Food For Cut Flowers With Caffeine
Why caffeine? The same way you crave your first cup of coffee each day, caffeine helps perk up your cut flowers and make them thirsty for a big gulp of water that will help keep them fresh and hydrated longer.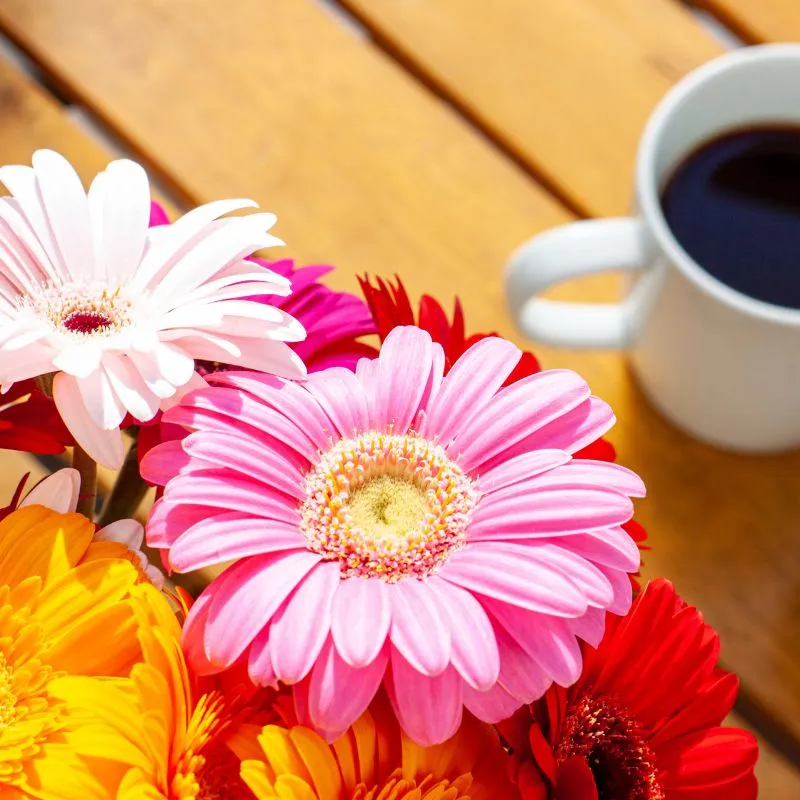 It makes you wonder why no one thought of this before!
Coming soon: optional scents that let you take your fresh flower experience to a whole new level. Featuring scent boosters that turn ordinary vase water into a whole room freshener with natural and organic real flower fragrances!
Flower Boosters is the ultimate solution for how to make fresh cut flowers last longer and smell better than ever before. It is flower food for cut flowers that flowers will crave.