Pick Up Costco Flowers Along With Toilet Paper and Muffins
Costco Flowers Are The Very Best Value For Your Money Anywhere
When you buy a steak, gallon of milk or even a loaf of bread, they all come with a "best by" date. Flowers don't. 
You never know how old the flowers are, or how long they will last.
But with Costco flowers you can feel secure in your purchase because they stand behind your purchase with a guarantee.
The Costco Flowers Guarantee
Here is the Guarantee Straight From Costco
On Merchandise: We guarantee your satisfaction on every product we sell, and will refund your purchase price*, with the following exceptions:
Electronics: Costco will accept returns within 90 days (from the date the member received the merchandise) for Televisions, Projectors, Major Appliances (refrigerators above 10 cu. ft., freezers, ranges, cooktops, over-the-range microwaves, range hoods, dishwashers, water heaters, washers and dryers), Computers, Touchscreen Tablets, Smart Watches, Cameras, Aerial Cameras (drones), Camcorders, MP3 players and Cellular Phones (return details will vary by carrier service contract).

Our Costco Concierge Services representatives are available to assist with technical support and warranty information for many of the products above. You'll find a list of eligible items here.

Diamonds: 1.00ct or larger: Members returning a diamond over 1.00ct must also present all original paperwork (IGI and/or GIA certificates) at which time they will receive a Jewelry Credit Memo. Within 48 hours, our Costco Graduate Gemologist will inspect for authenticity.
Cigarettes and alcohol: Costco does not accept returns on cigarettes or alcohol where prohibited by law.
Products with a limited useful life expectancy, such as tires and batteries, may be sold with a product-specific limited warranty.
Special Order Kiosk and Custom Installed Programs: Custom product(s) manufactured to our member's personal and unique specifications cannot be returned or refunded, except for warranty repair/replacement due to failure to meet specifications.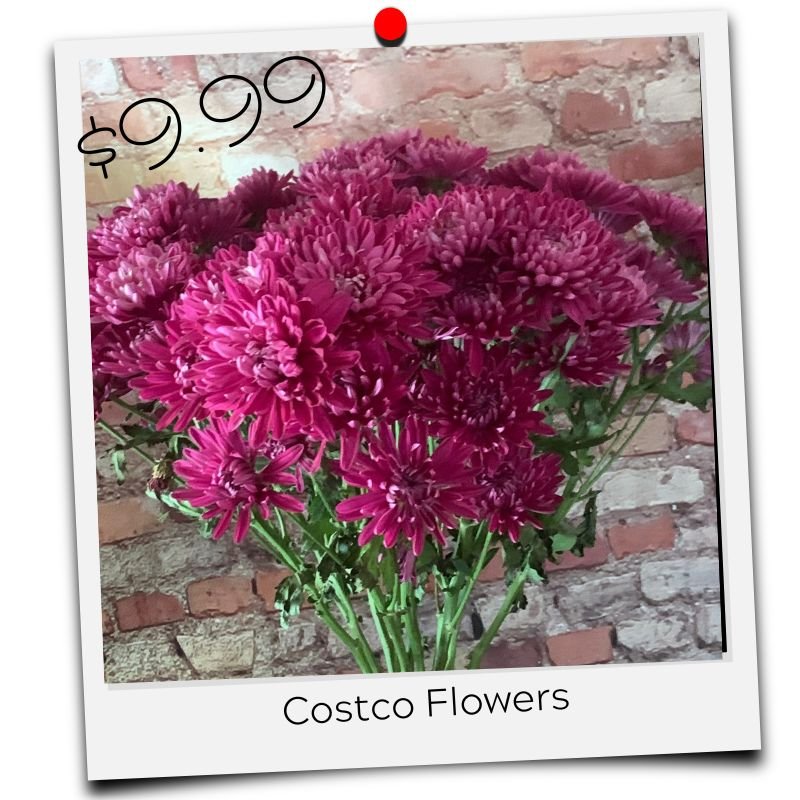 Flowers are NOT excluded from the Costco satisfaction guarantee in any way. That means you can return flowers that don't meet your expectations at any time. 
I've actually found that most retailers are pretty reasonable in their flower return policies. 
If you buy flowers and they die after a couple days, that's not right. 
And if you show up to the retailer right away and tell them the flowers died after two days, they will probably replace them without question. Don't show up after two weeks and claim they died after two days. That doesn't prove anything and most clerks won't feel empowered to help you.
Now, if you show up at the membership desk with your Costco flowers a month after you bought them and demand a refund – you'll probably get one – but I wouldn't suggest you take it that far. Why?
Because while Costco will absolutely give you your money back, they won't necessarily allow you to keep a membership if they feel you are abusing their return policy.
I've heard stories about people being told they could no longer be a member. 
That's right; Costco does not have to let you be a member. 
But the people that lost their memberships had a long history of obviously abusing the Costco return policy so, in my opinion, they had it coming. They didn't show up a couple times and complain about flowers. You're probably pretty safe on that angle.
But be reasonable. Treat the retailer with respect, like you expect to be treated, and I don't see that being a problem.
Costco Flowers Expected Life
So How Long Should Costco Flowers Last?
Most flowers are not grown locally and have already traveled a long distance to get to your local retailer or flower shop. But most flowers are transported by air for speed, so that should not cut down much on shelf life. In theory.
But factors of transportation, how long merchandise has been stored before purchase, and how the retailer cares for the flowers before they sell them, all impact how long flowers will life. And that also makes it impossible to estimate how long your flowers should last. 
But Costco flowers may last a little better than average because Costco does things a little differently. Costco has actually started purchasing directly from some tropical growers to ensure they get the very best flowers delivered quickly. 
That means better Costco flowers and a better Costco flower guarantee.
In general, if flowers are only placed in water, you should expect them to last  days 4-5 days after harvest.  But most flowers are treated with commercial solutions that help them stay alive longer. 
How much longer? Under optimal conditions you can expect flowers to last up to two weeks (or longer) after harvest with good care. 
What is "good care"? 
Keep the flowers in fresh water. I recommend changing the water every 3 days to ensure bacteria does not grow and choke off the flowers.
Make sure the flower stems are freshly trimmed every few days so they are able to take in the fresh water and stay hydrated.
To go the extra mile, and make sure your flowers do too, you should also add a cut flower food to the flowers so they can take in more than just water. 
Think about it this way: how good do you feel when you are on a liquid only fast? Your flowers want nutrition too. Give your Costco flowers a little extra flower food and they will thank you by living even longer. 
make cut flowers last longer
Use A Fresh Flower Food That Stems Will Crave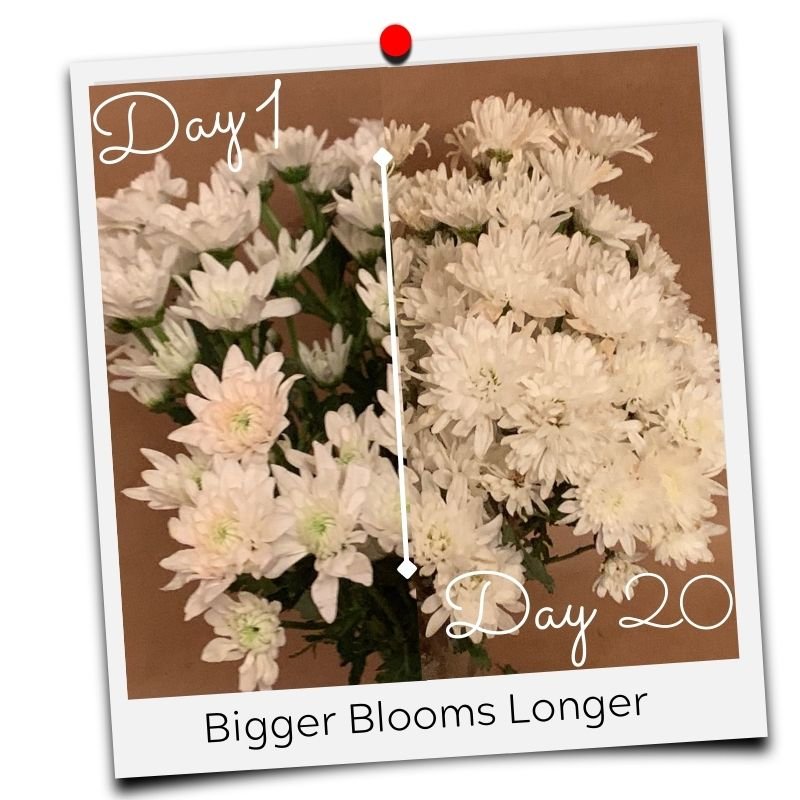 Perk up your flowers so they stay bright and hydrated longer. Now there is flower food for cut flowers with the  extra boost of caffeine.
Flower Food For Cut Flowers With Caffeine
Why caffeine? The same way you crave your first cup of coffee each day, caffeine helps perk up your cut flowers and make them thirsty for a big gulp of water that will help keep them fresh and hydrated longer.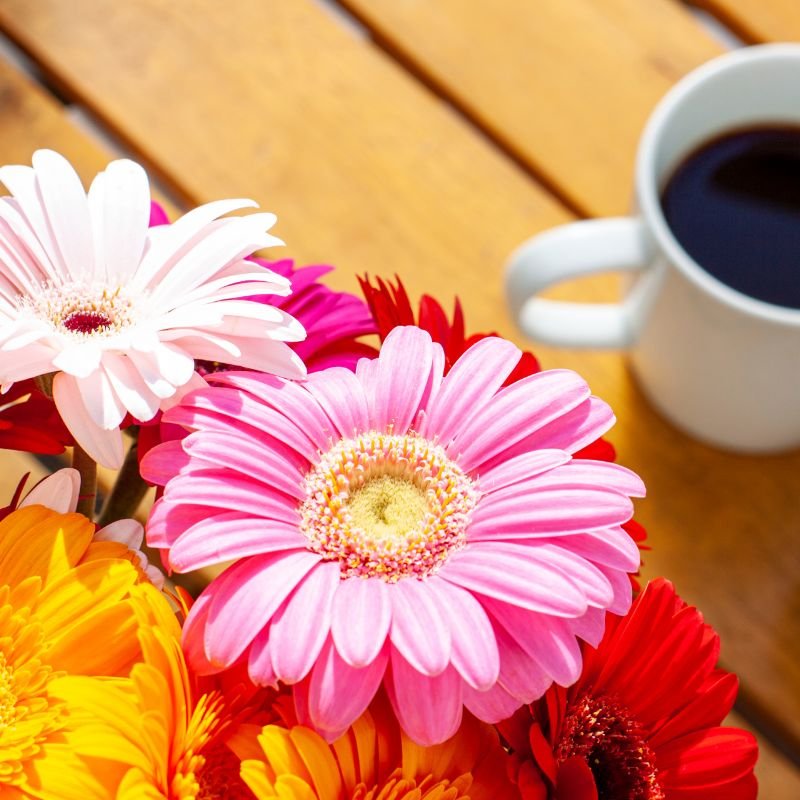 It makes you wonder why no one thought of this before!
Coming soon: optional scents that let you take your fresh flower experience to a whole new level. Featuring scent boosters that turn ordinary vase water into a whole room freshener with natural and organic real flower fragrances!
Flower Boosters is the ultimate solution for how to make fresh cut flowers last longer and smell better than ever before. It is flower food for cut flowers that flowers will crave.