A Bad Flowers Delivered Review
Valentine's Day is a time to show your special someone how much you care, and what better way to do that than with thoughtful and beautiful flowers? Unfortunately, over the last few days I've seen quite a few posts from people disappointed with the results of  Valentine's Day flowers purchased online. Some were poor quality flowers, others had late deliveries, some were left without any flowers at all when shipping issues arose. #flowerfail was a sad reality on Valentines and the day after. 
Whether you are the giver or the receiver, nothing is worse than being over promised and under delivered after a significant purchase. 
We all love the convenience of ordering online but when millions of us are doing it expecting it on the same day, things WILL go wrong. 
Personally, I won't put all my eggs in one basket. I'd want a gift in hand and the delivery is a bonus. I don't consider myself a pessimist, but I definitely hope for the best, but plan for the worst. 
So when I see bad reviews online I also wonder about when the flowers were ordered. Or is this a rush issue? Or even where they live and is it a difficult place to get deliveries? Things can, and will, go wrong. But if you are considering purchasing flowers online for your next special occasion, here are some tips to help ensure you get the best flowers delivered and maximize the impact of your gift.
Use Bad Flowers Delivered Reviews To Help Choose a Reputable Florist
One of the most important steps to getting great flowers delivered is to choose a reputable florist. While you might see a #flowerfail post about a big retailer, keep in mind how many orders they fulfill. Are you seeing one fail for a million orders or 100k fails. Doing a bit of research and read online reviews to get an idea of which florists offer the best service and quality and keep in mind how they perform overall. 
Your local florist is always the safest bet, as they won't want to risk their reputation on bad flowers, and you can always pick out flowers personally for an extra special touch.
You can also get good flowers with a personal touch at big stores like Costco. Showing up with flowers in hand is never a bad move. No, they are not the fanciest of flower arrangements, and if you want a luxury "wow" factor, I suggest your local florist, but the benefit here is you will know exactly what you are giving and can focus on quantity. You can easily get 2 dozen roses from Costco for under $50.  That's a big "wow" factor for your flower dollar.
Avoid Last Minute Purchases
If you wait until the last minute to purchase your flowers, you are unlikely to get the best quality or selection. Most florists, especially local ones, require time to order in the best selection of flowers for you. Ordering online may be convenient, but you are likely to pay a price for that convenience.
The thing about local florists is they place orders from quality vendors and want to keep their supply fresh. So they are not going to over-order and "hope" they sell them. So planning ahead is critical to getting the best quality flowers out there.
Use Bad Flowers Delivered Reviews To Help Understand the Different Types of Flowers
Having a basic understanding of the different types of flowers can help you make a better decision when it comes to selecting the perfect bouquet. Different flowers have different meanings and are associated with different occasions and emotions. I've written about this in several blog posts. For example, red roses are the traditional symbol of love, while white roses symbolize purity and innocence. Check out my other blog posts if you want to learn more about this. 
But when you see a bad flower review about roses, it is worth noting that, while beautiful and luxurious, roses not the longest lasting flowers. In fact, roses only last about 5-7 days on average. There are ways to extend roses, but they will never live as long as say chrysanthemums (which can average 12-14  days of normal life. 
Picking bouquets that have longer lasting flowers in them will increase your overall satisfaction with what can be an expensive purchase. Seeing a bouquet of roses fail quickly can be a function of stress of delivery, the age of the flowers, or when they were harvested. Keep that in mind when reading reviews to understand how you can avoid flower delivery fails. 
Read (And Understand) the Reviews
Reading customer reviews can be a great way to get an idea of the quality of flowers and service provided by a particular florist. Most online florists have review sections where customers can leave feedback about their experience. Take the time to read the reviews and make sure the florist you are choosing has mostly positive feedback.
But also understand if there are patterns to failure. As all the problems around a big holiday like Valentines where everyone is wanting delivery the same day. One glitch in the supply chain can lead to cascades outside their control. Or is there an ongoing "theme" to the reviews. Always keep things in context. 
Fake reviews on Amazon have become a major problem in recent years. People can create fake accounts and post reviews that are biased or false in order to promote a certain product or service. This has undermined trust in online reviews, as it is not always clear which reviews are real and which are not.
Fake reviews can also make it difficult to determine which products are actually good and which are not. Not only can people leave fake reviews, but companies can also pay for them, and it can be hard for customers to tell the difference. This can lead to customers buying a product that does not meet their expectations and can cost them money. Fake reviews have become a major issue and have made it much harder for customers to understand what to believe.
In addition to fake reviews meant to promote a product, people can also leave malicious reviews that are meant to harm a product or service. These reviews can be even harder to detect as they may seem legitimate, but are actually designed to mislead people. This can lead to customers avoiding certain products, even if they may be of good quality, simply because of the negative reviews. This can have a major impact on businesses, as customers may be less likely to purchase the product due to the malicious reviews. Malicious reviews have made it even harder to determine which reviews are real and which are not, thus making it difficult for customers to make informed decisions.
In order to navigate the issue of fake reviews, customers should look for reviews with detailed explanations and personal experiences. Reading multiple reviews can also be helpful, as it can give a more accurate picture of the product or service. Additionally, customers should be wary of reviews that are overly positive or negative, as these may be signs of a fake review. People should also be aware of reviews written by people with no purchase history, as these may also be fake (you can see what these people have posted before by looking at their profiles). 
Finally, customers should look for reviews that have been marked as "helpful" by other customers, as this may indicate that the reviews are more reliable.  Personally, I usually trust reviews with pictures the most. It seems like that person put some time into it by giving evidence to review it for yourself. 
By using these strategies, customers can better understand which reviews to trust and which to ignore.
Don't Forget To Pay Attention to Delivery Times
If you are ordering flowers to be delivered, make sure you pay attention to the delivery times offered by the florist. Most florists offer same-day delivery, but some may have longer delivery times. You should also pay attention to any additional delivery fees, as some florists may charge extra for same-day or next-day delivery.
Ultimately, when it comes to purchasing flowers online, it is important to understand that there is always a risk that things can go wrong. To avoid any potential disappointments, it is essential to plan ahead, choose a reliable online florist, read reviews and take into account the potential issues that can arise with delivery, such as the location of the recipient. Additionally, it is wise to have a back-up gift in case the online order falls through. With these precautions in place, you can be sure that you successfully show your appreciation for someone with a flower purchase that shows how much you care.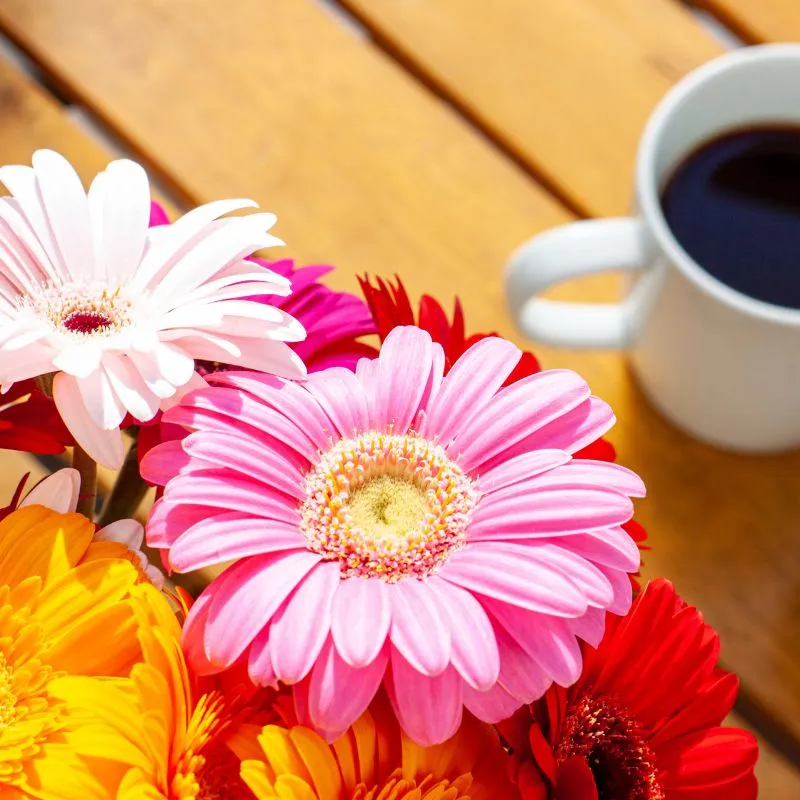 Want to Know How to make Cut Flowers Last Longer?
Ordinary Plant Food Or Internet Recipes Won't Do it
Use Flower Boosters for the win.
Enhanced with caffeine, Flower Boosters gives your cut flowers an extra burst of energy and makes them live longer — and stronger – – than ever before.
Better than water alone, better than the free packets or internet folk recipes. Flower Boosters makes your cut flowers live their very best life!
Make Your Cut Flowers Live Longer & Stronger