See How To
Keep Flower Freshness


2 Weeks Or More With Flower Boosters
Keeping flower freshness is easier than every before if you give them flower food they actually crave.
But It didn't End On Day 20
Follow our blog post to see how we extended the life of this bouquet even farther.
It doesn't matter where your fresh cut flowers come from. It could be a fancy florist or a market down the street. It's always a disappointment when they die too fast.
But learning how to keep flowers fresh in water is actually easy if you follow some simple guidelines and use Flower Boosters in the water.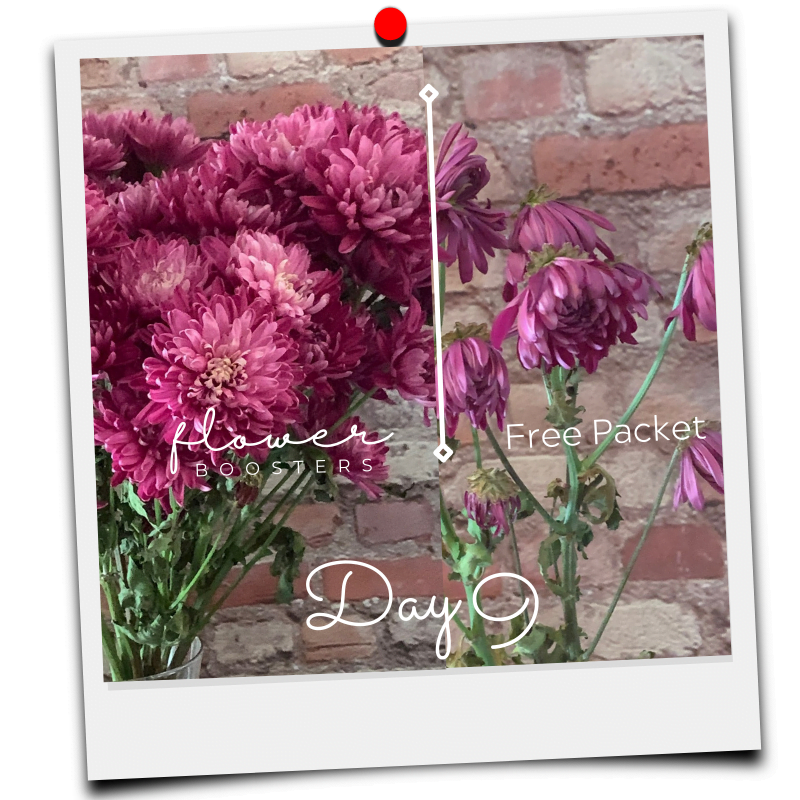 Craving Flower Freshness?
How long do flowers last fresh?
Usually not as long as we want.
The reason cut flowers die too quickly is they are being starved to death. 
If you just bring your flowers home, drop them in water and don't do anything until it's time to throw them away, you'll be wasting a lot of money needlessly.
It does not take much for your flowers to bloom their best and stay alive longer.  
Flower Boosters can make the difference you have been looking for.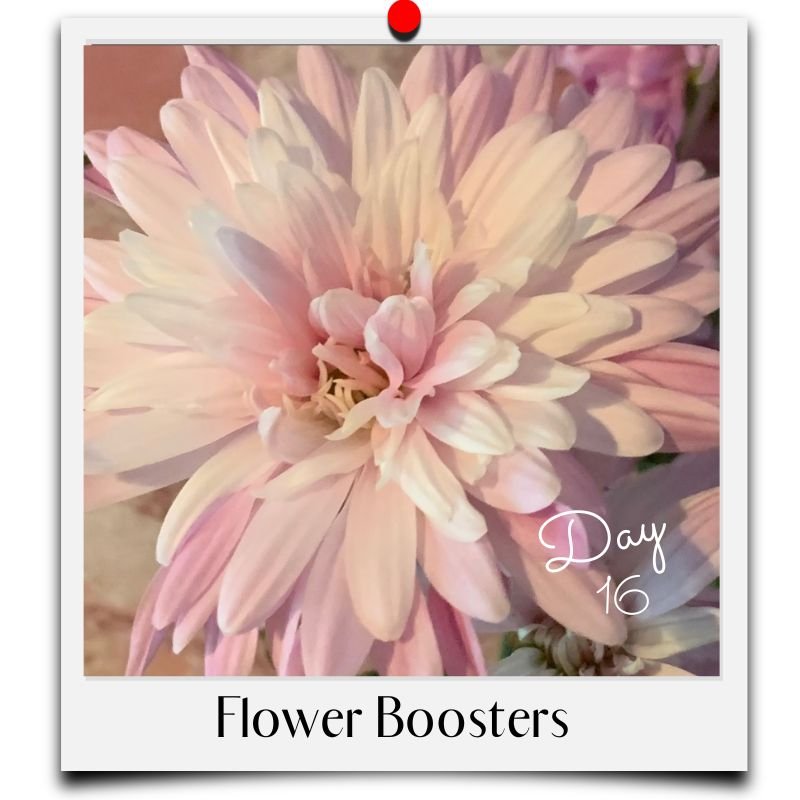 keep flowers alive longer
Flowers are like people: they need to eat and drink. But most flowers are starved and thirsty.
Flower Boosters gives flowers the food they need and the ability the drink water so they stay hydrated. That means long lasting flower freshness.
How do you make flowers last longer?
Throwing sugar in water won't do it.
It's all about the correct proportion that ensure your flowers can stay fresh and vibrant days, or even weeks, longer. 
It's really pretty easy once you know what to do.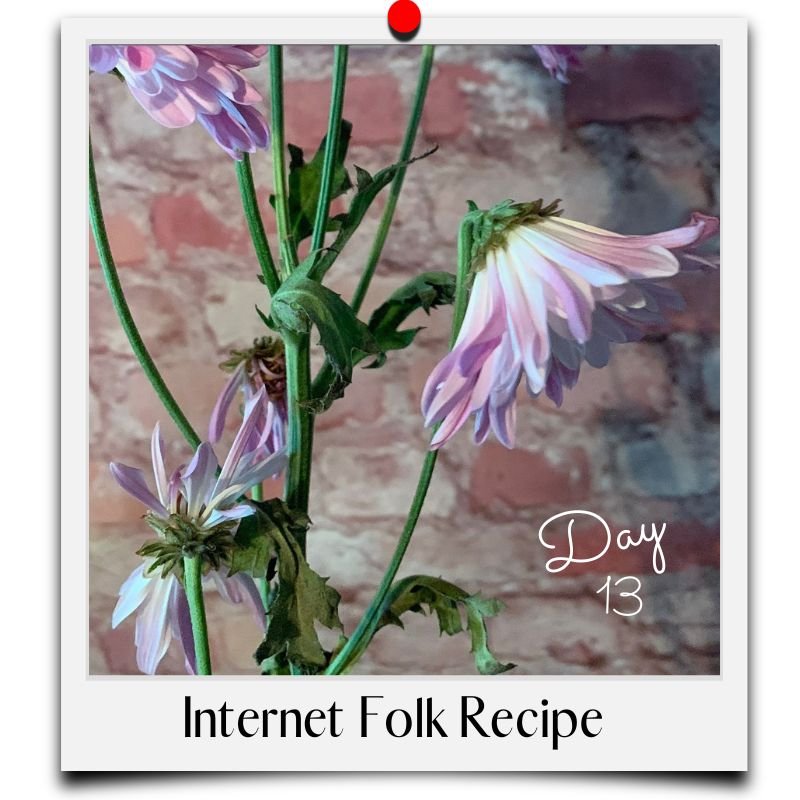 Why Sugar Water or Bleach Water Don't Work
And DIY Internet Advice Can Kill Your Flowers Faster
The internet has lots of advice on how to increase flower freshness. The only problem: the internet can be really wrong and your flowers will pay the price.
Too much sugar can actually kill your cut flowers faster – it's called "failure to thrive" and you'll flowers will fall victim to it with too much – or too little — carbohydrates. 
flower food DIY without bleach
Bleach can help keep out bacteria – but too much hurts the flower quality. Asprin the wrong proportioni will make your flowers stems turn black and die in less time than if you had just stuck them in water alone! 
So many things go wrong. And the internet just doesn't care as long as they get your clicks.
But learning how to keep flowers fresh in water is actually easy — once you know what to do. 
Ever Wonder What Those Free Packets That Come With Flowers really Do?
Sorry about the lighting (the overhead bulb in this room went out part way through the video). But you'll get the idea.
This is one bouquet of flowers, divided equally.
One half was treated with the free packet. The other half with Flower Boosters.
You'll see right away that the free packet side showed a failure to thrive. The flowers never opened fully and there was drooping on some stems by day 3.
Flower Boosters made it all the way to day 20 looking strong and vibrant. Day 21 we did a little selective pruning and got another x days from this bouquet for a total of x days!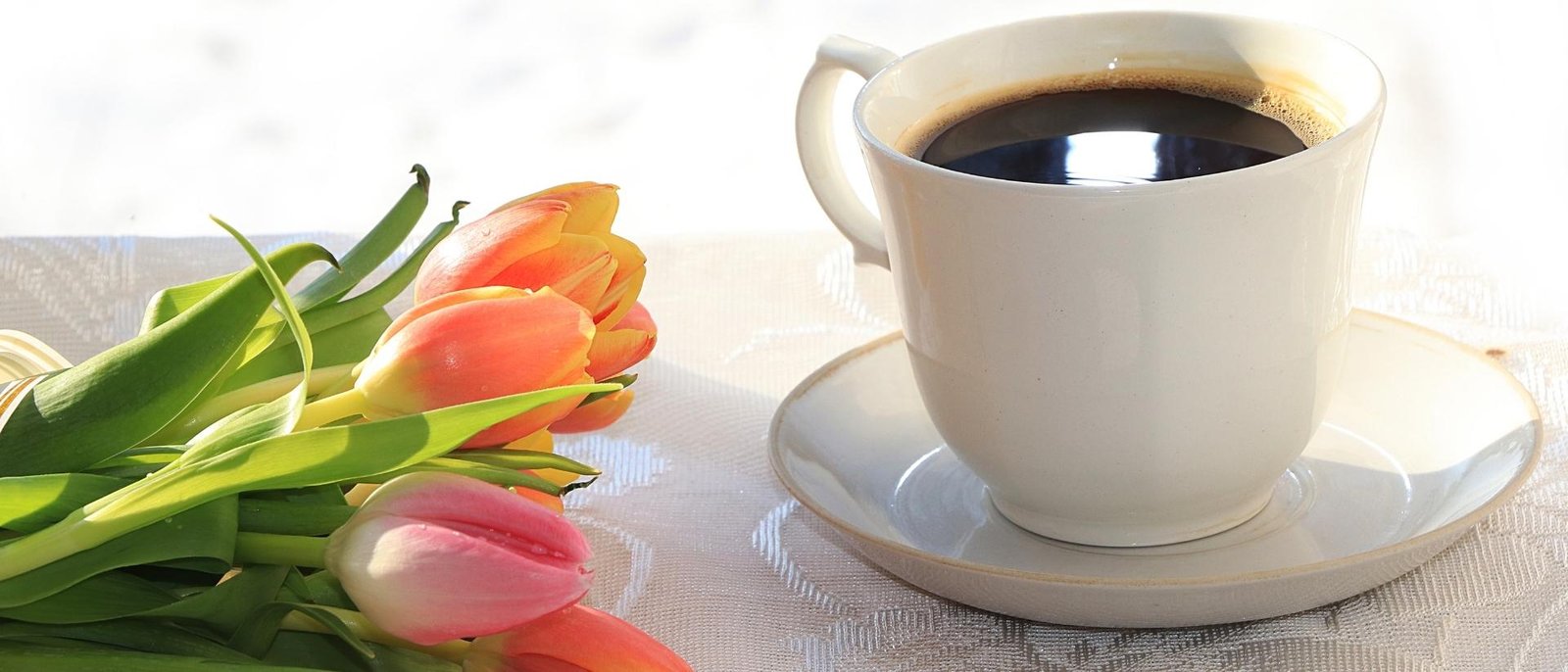 Why Flower Boosters Is Different
how to make flower food Your Cut Flowers will Crave with Caffeine
There are alot of commercial nutrients out there. You probably got a free packet when you bought your flowers. 
But how well have they worked for you?
If you are like us, you always poured the packet in a vase of water and were disappointed when the flowers seemed to die just as quick as not using the packet at all.
But we love fresh flowers. So we kept trying to keep our fresh cut flowers alive.
And finally succeeded with the help of caffeine. 
Your Flowers Last Longer When They Want To Drink The Water
You may have heard how coffee grounds can help your plants. So we thought a little caffeine would help fresh cut flowers too.
But at first it didn't. It killed our flowers in less than 24 hours. But then we got an idea to mix caffeine and a blend of vitamins and nutrients — and boy did that work!
Seeing is believing. Check our our videos to see how Flower Boosters holds up to commercial flower food as well as folk remedies here.
Flower Boosters is based on natural methods of plant nutrition combined with a boost of caffeine. 
We come from a family of farmers and we utilized the tried and true methods we grew up on — and then improved on them.
While most commercial flowers focus on keeping flowers fresh longer so they don't lose money: we focused on making your flower investment last longer. We created a formula that not only nourishes cut flowers, extending their life, it also makes them bloom better so you get the very most you can from your flower purchase.