Elevate Moods Without Pills Or Supplements
Simple Changes That Lead to better moods
Stress and negative moods can take a toll on our overall well-being and happiness. But the good news is that there are simple changes we can make in our daily lives to boost our moods and reduce stress.
Here are 3 proven ways to elevate moods and improve overall well-being:
Exercise: Exercise is a well-known mood booster. According to the American Psychological Association, physical activity can help relieve stress, improve self-esteem, and boost endorphins, which are natural mood elevators. So, whether it's going for a walk, hitting the gym, or taking a yoga class, make sure to incorporate exercise into your daily routine.
Social Connections: Spending time with loved ones and building strong social connections has also been proven to elevate moods. According to a study published in the Journal of Positive Psychology, social support can help reduce stress and improve overall well-being. So, make sure to make time for the people who matter most to you and create strong, meaningful relationships.
Flowers: Flowers not only brighten up a room, but they can also have a significant impact on your mood. A recent study published in the International Journal of Environmental Research and Public Health found that the presence of cut flowers can significantly improve moods. Flowers have been shown to have a positive impact on emotions and can even reduce feelings of stress and anxiety. So, why not bring a bouquet of fresh flowers into your home or office and enjoy the mood-boosting benefits?
By incorporating simple changes such as exercise, strong social connections, and flowers into your life can have a powerful impact on your mood and overall well-being. So, why not try incorporating these mood elevators into your daily routine and see the difference for yourself?
Sources:
https://journals.sagepub.com/doi/abs/10.2466/pms.2002.94.3.732?journalCode=pmsb
https://psycnet.apa.org/record/2011-16751-006
https://www.mdpi.com/1660-4601/18/19/10258
Making Cut Flowers Last Longer Is Easy
Cut Flower Food That Keeps Flowers Energized With Caffeine To Live Longer And Bloom Bigger
Use A Fresh Flower Food That Stems Will Crave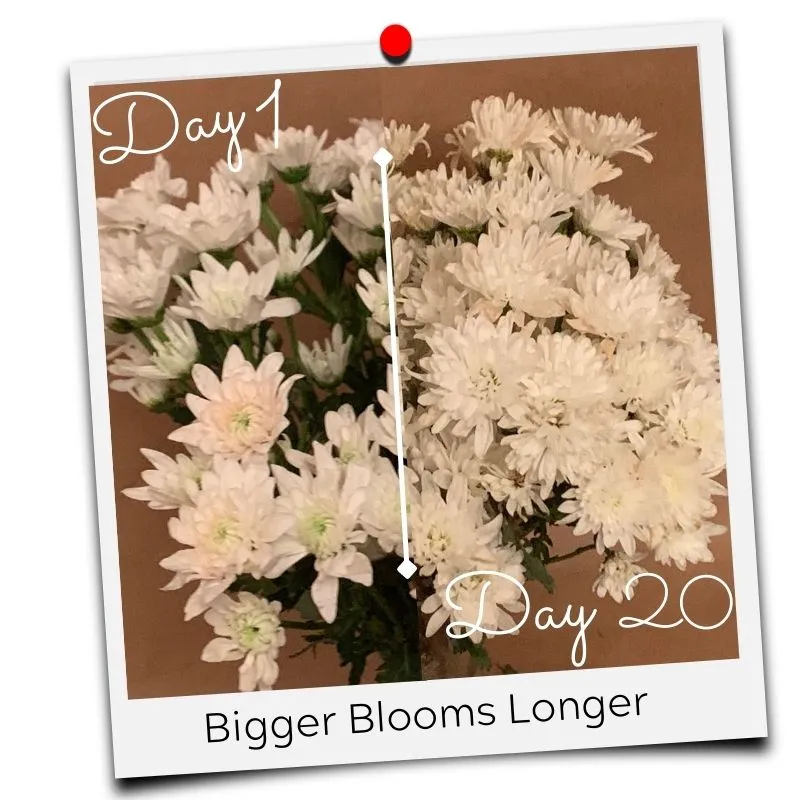 Perk up your flowers so they stay bright and hydrated longer. Now there is flower food for cut flowers with the  extra boost of caffeine.
Flower Food For Cut Flowers With Caffeine
Why caffeine? The same way you crave your first cup of coffee each day, caffeine helps perk up your cut flowers and make them thirsty for a big gulp of water that will help keep them fresh and hydrated longer.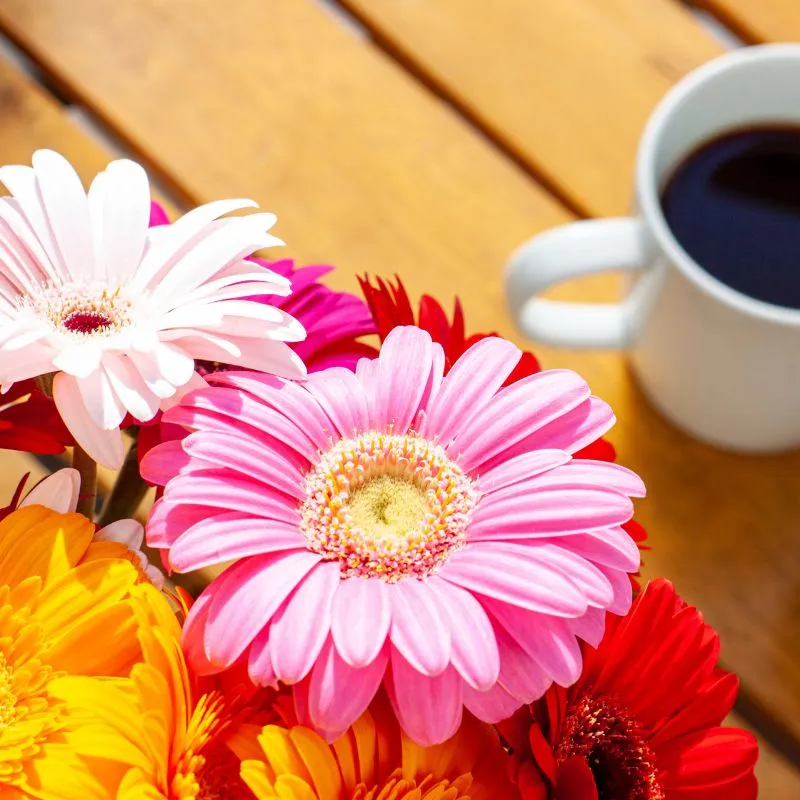 It makes you wonder why no one thought of this before!
Coming soon: optional scents that let you take your fresh flower experience to a whole new level. Featuring scent boosters that turn ordinary vase water into a whole room freshener with natural and organic real flower fragrances!
Flower Boosters is the ultimate solution for how to make fresh cut flowers last longer and smell better than ever before. It is flower food for cut flowers that flowers will crave.