Pros & Cons Of Where To Buy Flowers
Where Most People Are Buying Flowers In 2023
When it comes to buying fresh cut flowers, there are various sources available. From grocery stores, to local florists, to online flower sales, you have many options to choose from. But what's the difference in cost between each of these? And which type of purchase is most suitable for different occasions? Let's take a more detailed look into this.
Buying Flowers From Grocery Stores
When it comes to buying flowers from a grocery store, you can expect to pay a fairly low price. They usually have a wide variety of flowers to choose from, and you'll be able to pick up some reasonably priced bouquets. That being said, the quality of the flowers can be lower than other options, so if you're looking for something that's going to last for more than a couple days, you might want to look elsewhere.
Grocery Store Price: $5.99-$17.99
Pros: Low prices, wide selection
Cons: Lower quality
Buying Flowers From Local Florist
If you're looking for high quality flowers that are going to last, then your best bet is to visit a local florist. They can create beautiful bouquets for any occasion, and the prices can vary depending on the type of flowers you choose and how many you need. That said, you'll be paying more than you would at a grocery store, but the quality will be much better.
Local Florist Price: $50 – $150
Pros: High quality, can create custom bouquets
Cons: Higher prices
Buying Flowers From Online Stores
Online flower sales are becoming increasingly popular, and they offer a great way to get a wide variety of flowers at a reasonable price. You can also have them delivered directly to your door, which is great if you're short on time. The downside is that you won't be able to see the flowers in person before you buy them, which can be a bit of a gamble.
Online Store Price: $30 – $200
Pros: Wide selection, reasonable prices, delivery option
Cons: Can't see the flowers before buying
Who Is Buying Flowers The Most Flowers?
According to a study done by the British Florist Association, women buy the most cut flowers, accounting for 73% of all cut flower purchasers.
However, when looking at the amount of money spent per purchase, men actually spend more than women – the average purchase by men is $33.52 compared to $28.24 for women. This suggests that while women buy the most cut flowers, they tend to be more budget-conscious when doing so.
Why Are People Buying Flowers?
A study by the National Retail Federation in 2019 found that people buy flowers for a variety of reasons, including expressing love and appreciation, conveying condolences, celebrating special occasions, decorating their homes, or simply bringing joy and beauty into their lives.
According to research, the most popular reasons people give for buying flowers are to show love and appreciation (66%), to celebrate special occasions (59%), and to express sympathy and condolences (52%). Other reasons include decorating their home (37%), cheering someone up (37%), and simply to bring beauty and joy (34%).
Your Flowers Will Thank you for
That's Non-Toxic To Pets As well
Cut Flower Food That Keeps Flowers Energized With Caffeine To Live Longer And Bloom Bigger
Use A Fresh Flower Food That Stems Will Crave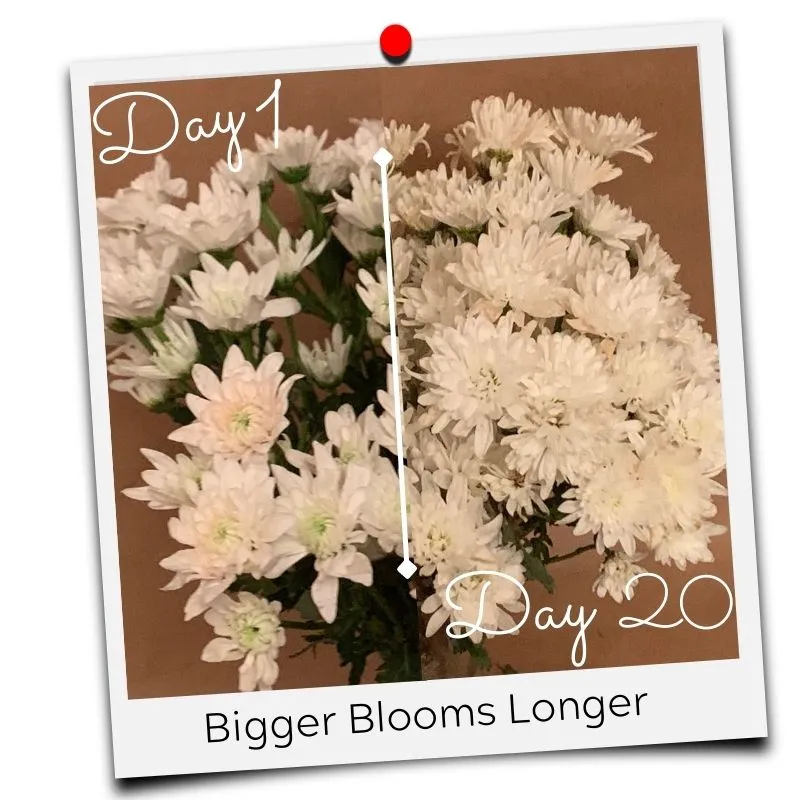 Perk up your flowers so they stay bright and hydrated longer. Now there is flower food for cut flowers with the  extra boost of caffeine.
Flower Food For Cut Flowers With Caffeine
Why caffeine? The same way you crave your first cup of coffee each day, caffeine helps perk up your cut flowers and make them thirsty for a big gulp of water that will help keep them fresh and hydrated longer.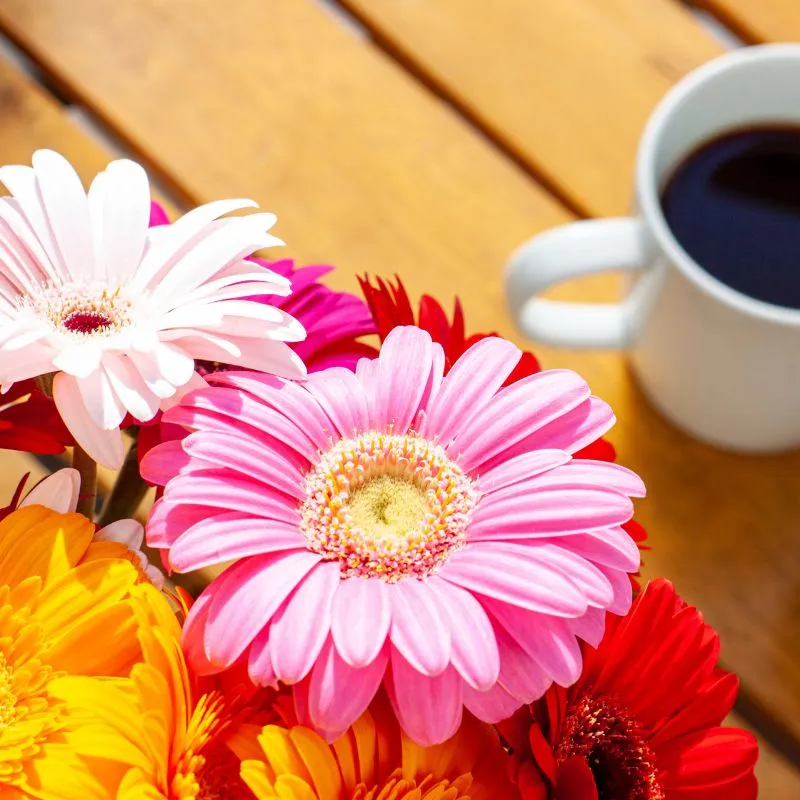 It makes you wonder why no one thought of this before!
Coming soon: optional scents that let you take your fresh flower experience to a whole new level. Featuring scent boosters that turn ordinary vase water into a whole room freshener with natural and organic real flower fragrances!
Flower Boosters is the ultimate solution for how to make fresh cut flowers last longer and smell better than ever before. It is flower food for cut flowers that flowers will crave.